PhotothermalTechnology
jidaitong cultivates several market-oriented applications of solar photothermal power generation technology that make use of the solar photothermal technology of secondary reflection direct absorption. We are building the world first commercial-purpose project of secondary reflection that is also one of the first-batch 20 demonstration projects in China. We constantly strive for the perfection and will bring the stable, consistent and grid-friendly photothermal technology to the world.

300kwt Secondary Reflection Experimental Base in Yancheng, Jiangsu Province
With a land area of 55 mu, the experimental base is located at the PV Industry Park of Yancheng Economy and Technology Development Zone of Jiangsu Province. It is constructed in two phases: phase I is the 300kwt secondary reflection experimental facilities of molten salt heat storage tower that was officially launched into operation in 2015; phase II is to build a heliostat production center. It is the largest and the unique successful secondary reflection optical system in the world, which is also the world first engineering-level demonstration of direct heat absorbing molten salt technology of secondary reflection.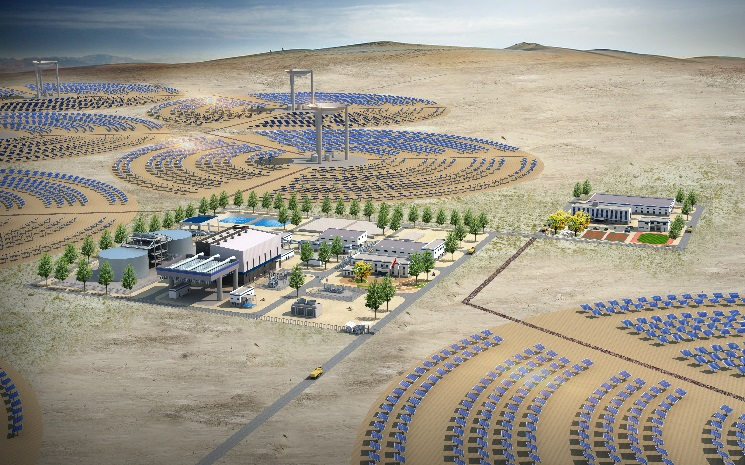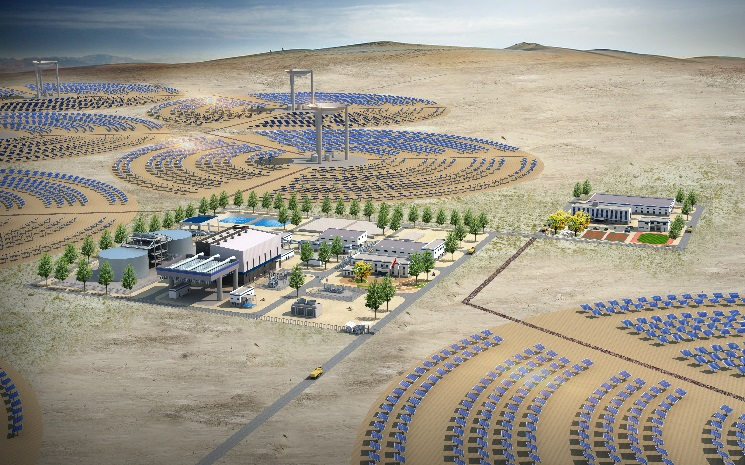 Xinneng 50MWe Project in Yumen, Gansu Province
The project applies the innovative secondary reflection tower molten salt photothermal technology and is among the first batch of 20 demonstration projects in China. The project is designed to consist of 15 secondary reflection tower heat collecting modules and equipped with a heat storage system of 9 hours duration. With total installed capacity of 50MW and 4,378 equivalent power generation hours, the completed project will generate 216 million kWh per year. It boasts prominent environmental and social effect, complies with the national policy of sustainable development, enhances the power source support to the receiving grid, satisfies the load growth demand of regional grid, and consolidates the security and stability of regional grid.